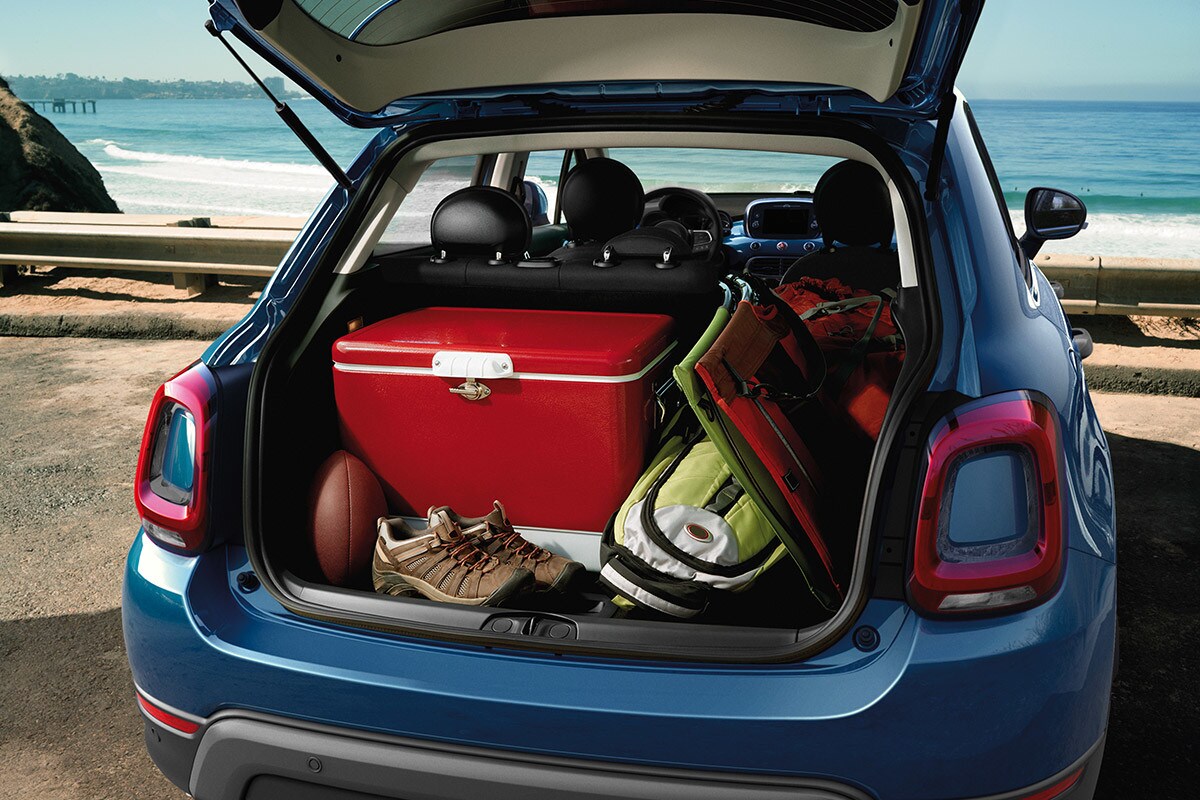 What do you think of when you picture a FIAT? Probably a cute little car zooming around city streets, right? FIAT models have a great reputation for being nimble vehicles that are fun to drive.

They aren't, however, the first thought when it comes to spacious models. Sure, most can fit four or five people comfortably, but what about cargo room? Well, some models – including the two below – may actually surprise you with all the space they have inside.
FIAT 500X
The FIAT 500X is a subcompact SUV that has a passenger capacity of five. For its diminutive size, it offers excellent cargo room: 14.1 cubic feet behind the back row and 32.1 cubic feet when it is folded flat.

You'll get even more space for cargo when you engage the folding front passenger seat.
FIAT 500L
The best FIAT model in terms of cargo space is the FIAT 500L. It offers 22.4 cubic feet behind the rear seats, and that more than triples to 68 cubic feet when they're down. Says Car and Driver: "Cargo capacity is impressive for its class." The FIAT 500L also has plenty of room for up to five passengers.
Find Your Perfect FIAT at Heritage FIAT Owings Mills
If you would like to take a look at either of these FIAT models – or anything else we have in stock – come down to our FIAT dealership near Baltimore. You can take a close look at their interiors to see if your cargo needs will be met. You can also take them for a test drive to find out how well they perform.