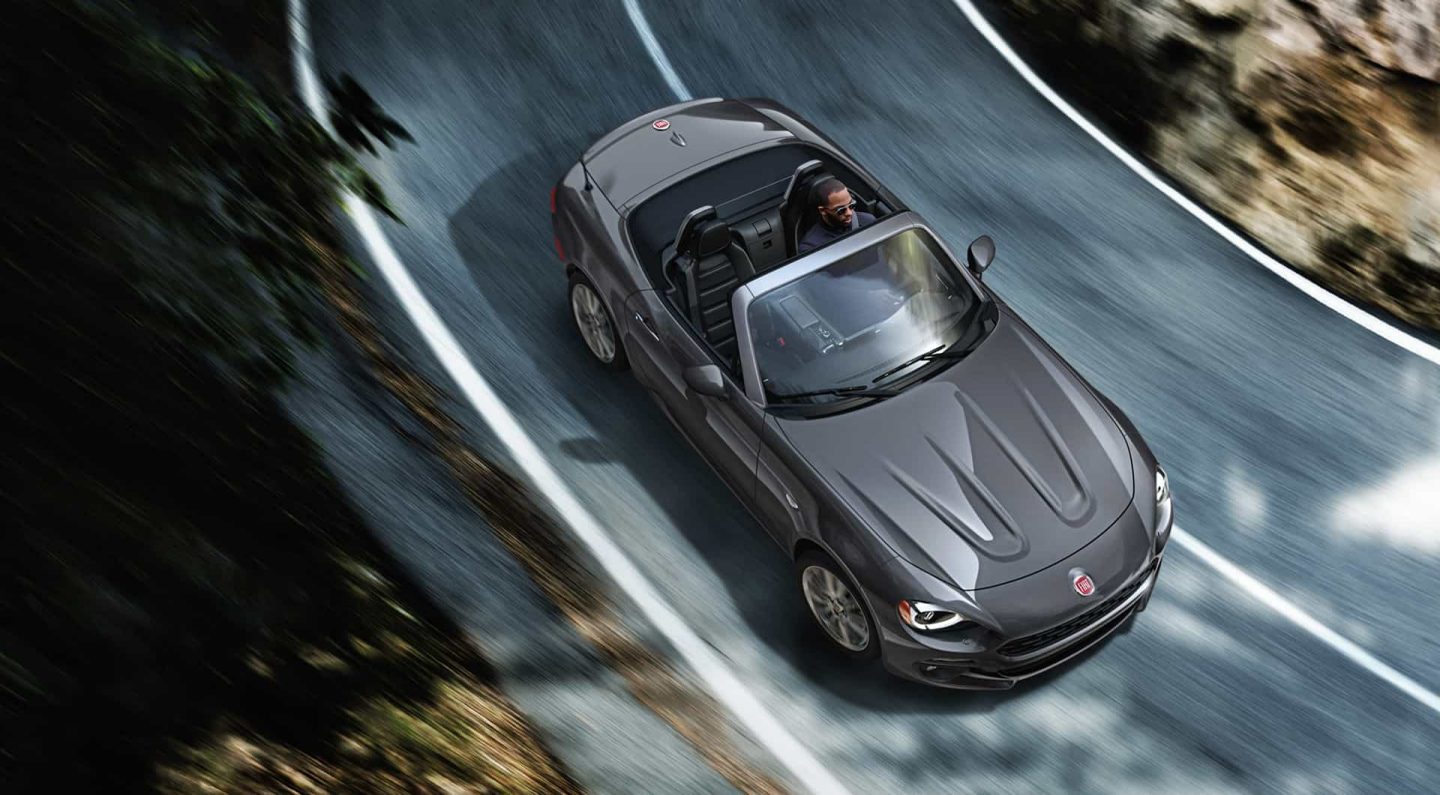 Lots of things change in life once your kids are all out of the house. There's more time for traveling, exploring new places, and trying new restaurants and shops. Plus, you can get into that little sports car you've always dreamed of – and we have just what you're looking for at Heritage FIAT of Owings Mills.
The 2019 FIAT 124 Spider isn't just a sports car – it's a convertible sports car. Imagine taking those long-overdue road trips with the wind in your hair and sunshine on your face. It optimizes a 1.4-liter four-cylinder turbocharged engine, which is the most powerful in its class. It generates 164 horsepower and 184 lb-ft of torque for a little fun behind the wheel. There are three trim levels available including the Classica, Lusso, and Abarth, that have various options for the best in luxury behind the wheel too.
The new FIAT models offer a comfortable interior that provides the perfect vehicle for cruising on those getaways. Plus, it still has a roomy trunk for all that luggage you need – and those souvenirs you want. There's also a seven-inch touchscreen that lets you easily adjust your entertainment, including SiriusXM radio, Pandora, and Bluetooth streaming audio. You can easily access your advanced GPS navigation system as well to make sure you can easily get right where you need to go. There are two speakers in each headrest to make sure you can easily hear your favorite songs, even with the top down.
Ready to finally get into that FIAT vehicle you've always dreamed of? Empty nesters should stop in our FIAT dealership near Towson, MD at 11216 Reisterstown Road in Owings Mills, MD, to take a test drive. You'll be amazed at just how fun driving can be.