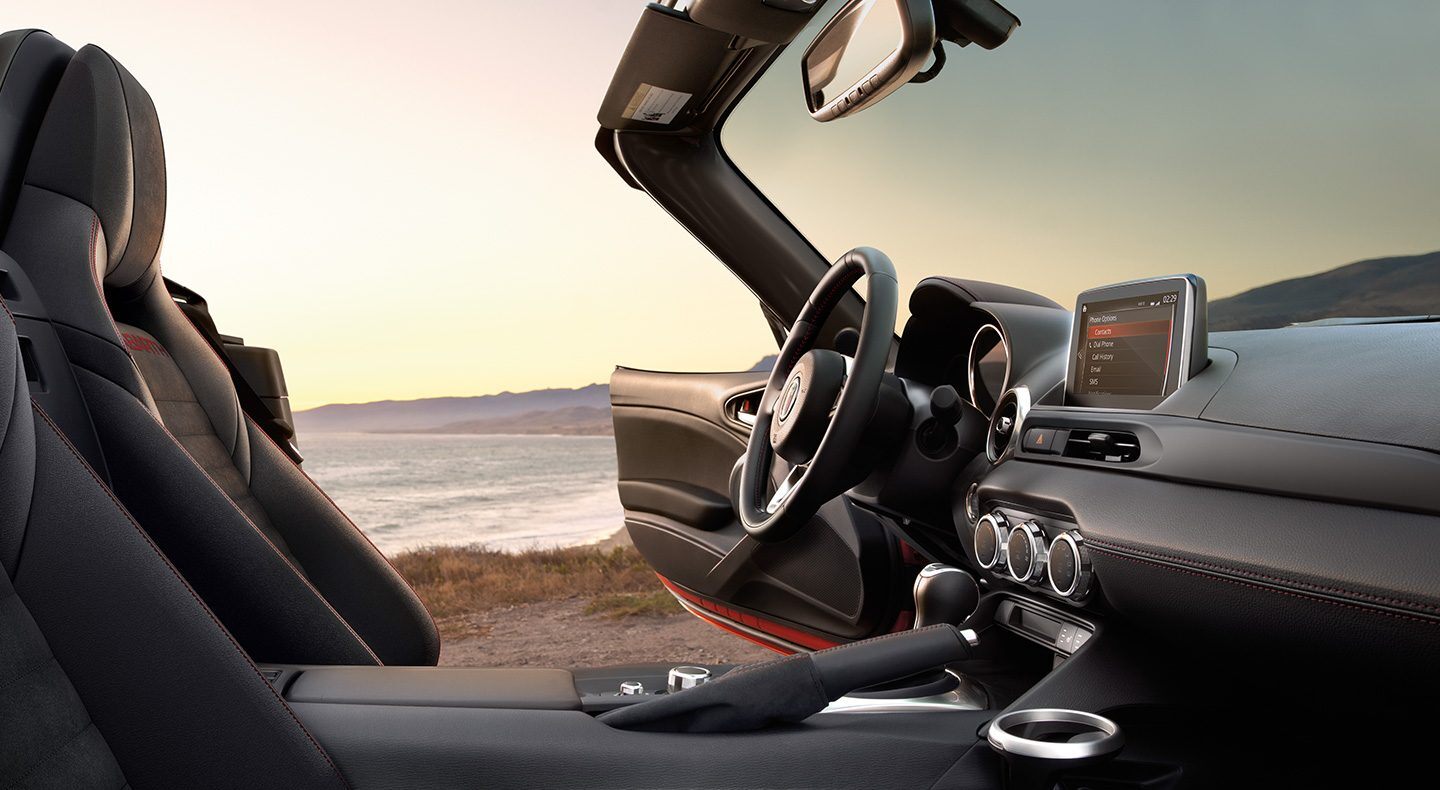 At Heritage FIAT Owings Mills, we specialize in high-quality, luxurious Italian cars, and we stand behind them 100%. Our FIAT dealership in Maryland is employed with a hard-working, knowledgeable team of FIAT dealers who know our vehicles inside and out. If you're in the market for a new roadster, but may be overwhelmed with the choices available, allow us to help. We created a comparison of the 2019 FIAT 124 Spider and 2019 Mazda MX-5 Miata—which one comes out on top?
Specifications
The 2019 FIAT 124 Spider features a 1.4-liter engine and a six-speed manual transmission as standard; an automatic transmission is available in all trims as an alternative. This model gets up to 35 mpg on the highway and earns 164 horsepower and 184 lb-ft of torque. Conversely, the 2019 Mazda MX-5 Miata comes with a 2.0-liter engine, but it only supplies 151 lb-ft of torque. Cargo capacity is another area in which the FIAT 124 Spider excels, as it offers 4.9 cubic feet of trunk volume. The Mazda MX-5 Miata offers just 4.6 cubic feet.
Amenities
Both the FIAT 124 Spider and Mazda MX-5 Miata offer a features, but the FIAT roadster is one step ahead. While both boast a seven-inch touchscreen and rearview camera as standard equipment, the FIAT 124 Spider provides a locking storing console, front movable cup holders, and active head restraints. In comparison, the 2019 Mazda MX-5 Miata fails to offer any of these amenities in its trim lineup.
If you're interested in purchasing a luxury roadster, look no further than Heritage FIAT Owings Mills and the 2019 FIAT 124 Spider. Beauty, brains, and brawn—what more could you ask for? Contact our FIAT dealers serving Baltimore, MD to learn more about this spunky sports car today!