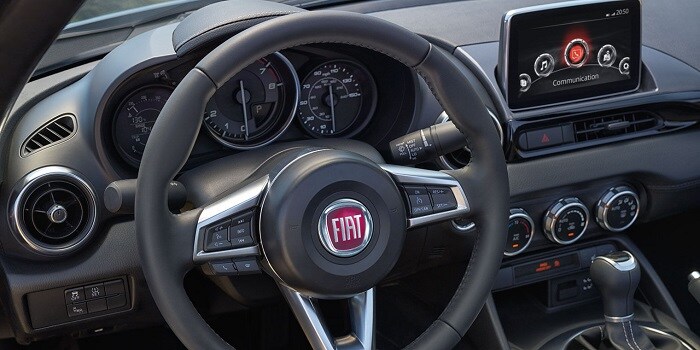 Experts predict that self-driving cars will slowly integrate themselves into our world with the introduction of new technologies emerging every day. In fact, driver-assist technologies will eventually have vehicles handling all of our simplest tasks. And, chances are, you are using these technologies already.
Have you been looking at new FIAT models at Heritage FIAT of Owings Mills and wondering which is best for you? If you are searching for the most advanced features there are a few options that are standouts.
Want a sleek convertible sports car? The FIAT 124 Spider has "sensors to see what you can't." It has a Blind Spot Monitoring System that alerts you if you signal to change lanes and there is a vehicle in your blind spot. The Rear Cross Path Detection helps you back up when you can't see beside you and it alerts you to vehicles crossing behind you.
Perhaps you're considering the
FIAT 500
and its one-of-a-kind Italian style? It has three trim levels including Pop, Lounge, and Abarth and the features vary for each one. One option is the ParkSense® Rear Park Assist and Parkview Rear Back Up Camera which alerts you with sounds and signals to objects or vehicles behind you. It also utilizes Electronic Stability Control which senses when your steering input and the direction your vehicle is moving don't align.
Want to test drive these vehicles and see these advanced features for yourself? Come on out to our Baltimore-area FIAT dealership to get out on the road. You can call our sales department at 866-472-2693 to schedule a test drive or just stop on in at 11216 Reisterstown Road in Owings Mill, MD. We look forward to seeing you soon!