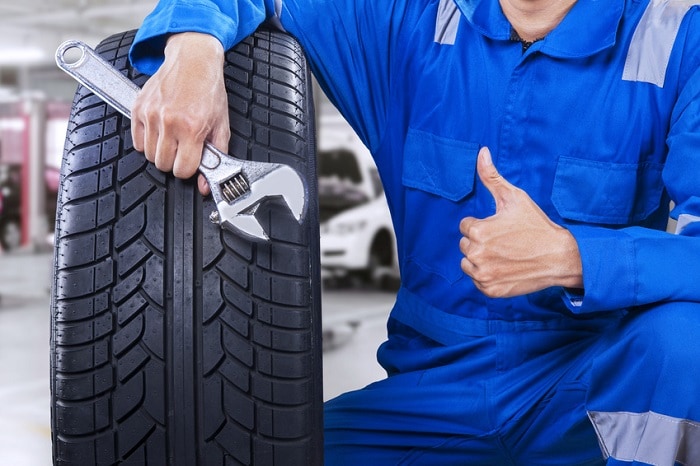 Tires are one of the most important parts of your vehicle. However, when it's time to replace your set, many drivers don't know where to start. Luckily, at Heritage FIAT Owings Mills, we have a skilled and certified service team who can help you pick out the right tires for your car in our state-of-the-art FIAT service center.
The tire buying process is relatively simple. First, consult the owner's manual that came with your car when you purchased it. This will provide you with the appropriate tire measurements for your unique year and model. When purchasing new tires, it's important to match these measurements.
Next, you'll want to determine what type of tire you need. There are five types of tires to choose from.
Ultra-High-Performance All-Season: Designed for sports cars and performance sedans. They can handle driving in virtually any weather condition, from snow to mud and everything in between.
All-Season: An ideal fit for the vast majority of SUVs and cars. All-season tires are known for their durability and all-weather road-gripping ability.
All-Terrain: Larger tires that are designed for trucks and SUVs. All-terrain tires are your best option if you're planning on doing a lot of towing and hauling.
Performance All-Season: Normally found on newer cars and are designed with vanity in mind.
Winter: As the name implies, winter tires are used during the winter months to help your car brake more easily and better navigate the snow.
For more tips on buying the correct tires for your vehicle, our FIAT dealership serving Baltimore, MD is here to help. Visit Heritage FIAT Owings Mills and view our expansive inventory today!