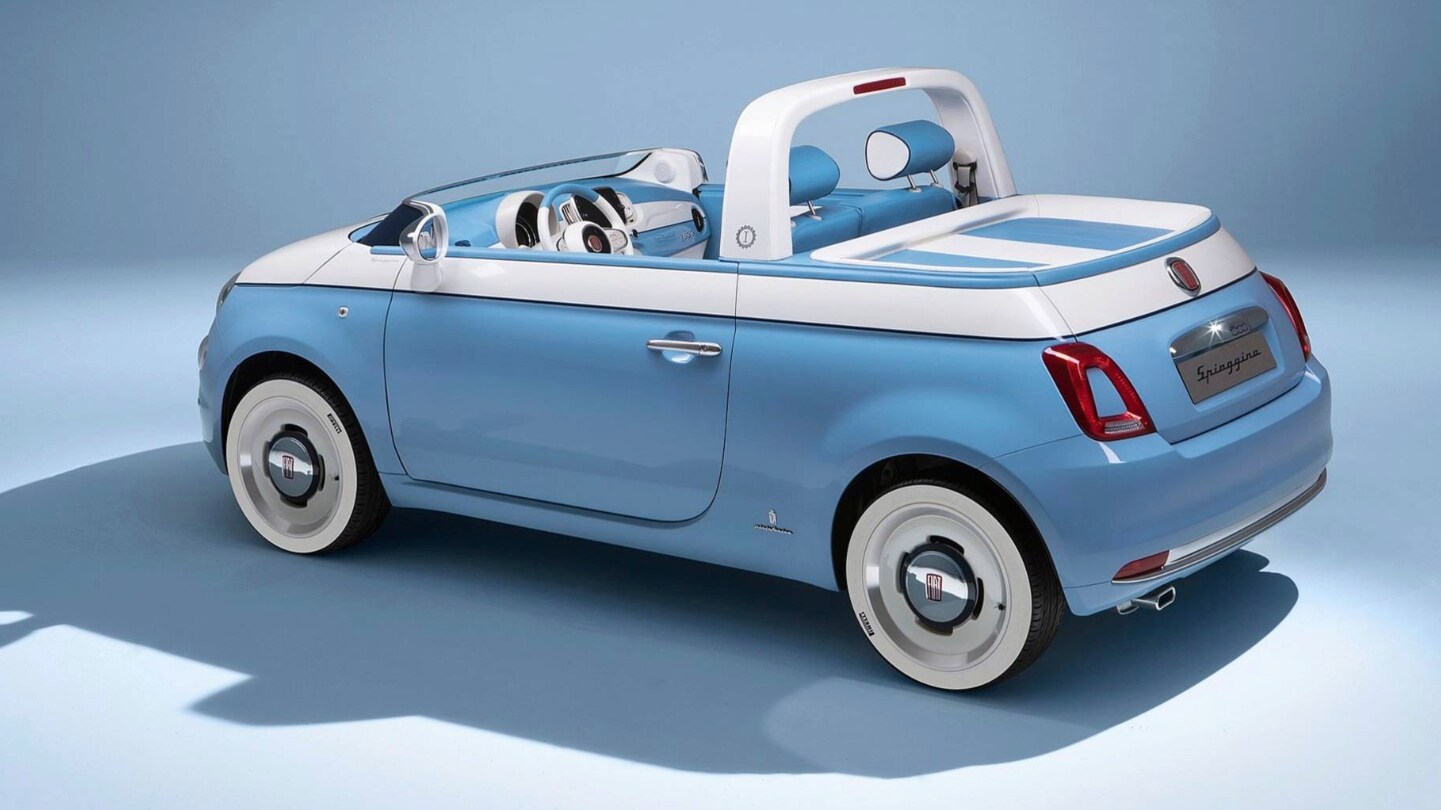 At Heritage FIAT of Owings Mills, we have many new FIAT cars for sale, but today, we want to give you a little blast of the past and talk about the 1958 FIAT Jolly, as we celebrate its 60th anniversary. This model--which paved the way for the amazing FIAT models of today--was cute, fun, and certainly a FIAT car that deserves to be remembered.
The 1958 FIAT Jolly was a Ghia-designed beach car with tons of nautical charm and beachy details. It was like a FIAT 500 with the entire top cut off, plus wicker chairs in place of standard seats, and a two-tone boat-like vinyl with a fringed surrey roof. This yacht-like car was certainly a "for fun" model, and that's the glory of it.
In commemoration of this sweet vintage car, the FIAT brand teamed up with Garage Italia and created two new throwback additions - the FIAT 500 Spiaggina and the FIAT 500C Spiaggina '58. (Spiaggina is the Italian word for "beach.")
The FIAT 500C Spiaggina '58 is like a FIAT 500C with special paint and interior fabric, and the wheels from the FIAT 500 1957 edition you may remember from 2014. This model will be very limites, with less than 2,000 models being produced.
The FIAT 500 Spiaggina version is closer to what the FIAT Jolly was like, including that chopped off top, leaving just a roll bar for safety. Even the A-pillars and windshield are cut down, unless you request otherwise. A nautical blue and white interior with a classic bench seat and wooden floors are just a few of our favorite details in this model.
There will be no rear seats, but a wood slat-lined cargo area instead plus a removable cargo deck with padded lid. There's even a fun little shower head, which is a bonus for those trips to the beach in this beachy car. Come by our FIAT dealership in Maryland to learn more today.