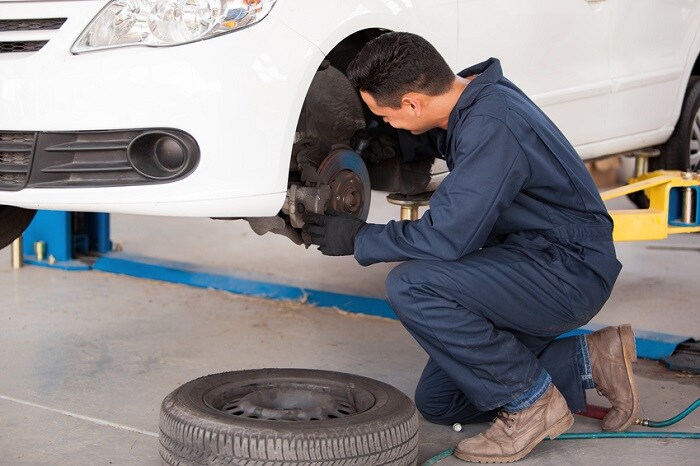 At our FIAT dealership in Maryland, there's nothing more important to us than the safety of our customers and their families. When you're out on the road, a poorly-maintained vehicle can pose a risk to your safety, but we are here to help. In honor of National Brake Safety Awareness Month, we have some brake care and replacement information you won't want to miss.
While replacing brake pads and performing routine service on the braking mechanism in your vehicle isn't a costly ordeal, it's an important one. If you are ever unsure regarding the condition of a vehicle's brakes, do not attempt to drive the car. A tow truck can ensure you and your vehicle make it to our repair center safely.
When you receive a routine oil change or other service with us, we can conduct a multi-point inspection and let you know if anything needs attention, including your brakes. Be sure to let us know if you've had any unusual sounds like squealing or squeaking, or any vibrations upon braking, and we can take a closer look.
According to Bridgestone Tire, brake pads that have worn to thinner than a quarter of an inch need replaced for safety reasons. Additionally, your brake rotors will need replaced every so often, but you may get as many as 70,000 miles out of them before they become unsafe.
At Heritage FIAT of Owings Mills, we have plenty of FIAT prats and service specials to make brake repairs and replacements extra affordable. You can also visit our website for information on MOPAR rebates, repair financing, and recall information.
We look forward to helping with all of your vehicle service needs, especially during National Brake Safety Awareness Month. If you haven't had your brakes inspected by the professionals recently, come by today.