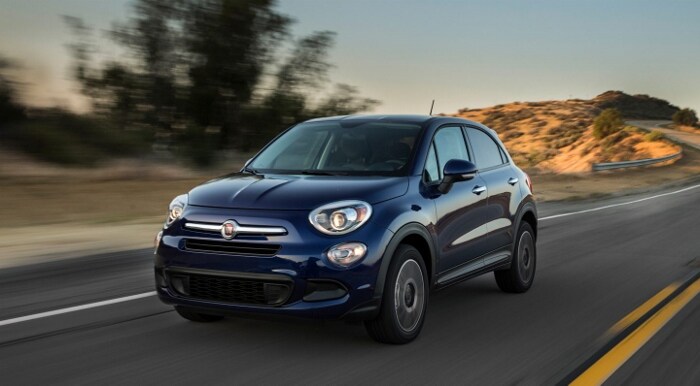 More than any other kind of automobile, today's customers seem to want to bring home SUVs and crossovers, and it should not come as any big surprise as to why this is the case. Crossovers in particular are desirable because they are less expensive than larger SUVs and tend to be more efficient, more maneuverable and quieter than the larger siblings. Here at Heritage FIAT Owings Mills, we have a number
new FIAT models
that either are crossovers or check off a lot of the same boxes as crossovers, and that means great value and great personality for Owings Mills, MD drivers on the hunt for something fun and new.


The 2017 FIAT 500X is our largest offering at the moment, but "large" is a relative term in this instance. Still smaller than most other SUVs, the FIAT 500X is a stretched-out, taller version of the FIAT 500 that already has been so popular for so long. In fact, the two models look extremely similar from the outside, with the FIAT 500X boasting some extra height and length.


Of course, the larger model is more generous in terms of leg room, especially for rear passengers, and it also boasts some extra cargo space for those that need it. Beyond that, it has all the same unique charm as its smaller sibling, which means it really is just a larger version of the best-selling FIAT vehicle of all time.
As your
FIAT dealership in Maryland
, we love the vehicle quite a bit and are excited to get our customers behind the wheel for test drives. If you would like to check out the 2017 FIAT 500X crossover, stop by any time and we will be happy to get you all set up for the drive of your life!