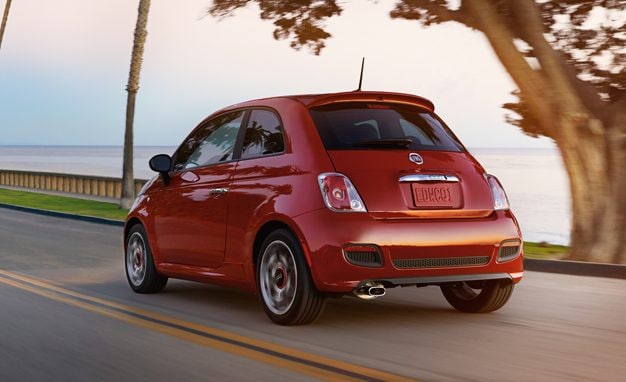 Here are a couple of things you may not have known about the new 2017 FIAT 500: it is more affordable than the outgoing version of the vehicle and the trim offerings have been narrowed down to just three: the 2017 FIAT 500 Pop, 2017 FIAT 500 Lounge, and 2017 FIAT 500 Abarth.

These are among the reasons why the latest iteration of the FIAT 500 has received praise as a "small, stylish sub-compact alternative."

Of course, the benefits of this model don't just stop with the lower price and the simplified trim lineup. This model also offers a couple of different body styles (the three-door hatchback and the two-door convertible) as well as an impressive number of standard features on the entry-level 2017 FIAT 500 Pop trim: heated mirrors, a touchscreen multimedia display, and Alpine audio system.

The 2017 FIAT 500 Abarth is among the most exciting new FIAT models that we offer here at Heritage FIAT of Owings Mills. Its 1.4-liter turbocharged engine is capable of generating upwards of 160 horsepower. This trim also offers a number of quality exterior details that make this vehicle attractive and eye-catching. These aesthetic flourishes include elements like a rear spoiler, larger alloy wheels, scorpion emblems, and updated red-painted brakes


In other words, this is a car that offers a lot of value for the price and can be customized to give Baltimore drivers like you just about anything you could want in a subcompact vehicle. If you would like to come take a closer look at the latest FIAT 500, please come pay us a visit at our Maryland FIAT dealership. We will be happy to give you an in-person look at all the highlights of this automobile.